So there is a whole history of the band somewhere, or maybe I will write it, but in 1977 we released our first album, Free Fall. Or as Steve used to call it 'Eerf Fall' because of the way they made the cover look. (See the silly cover here). I say 'they' because the record company and especially the people in LA treated us like a bunch of hicks from the south, and dressed us up, and came up with the whole thing,
Anyways, prior to that we had been kicking around Augusta and the south since 1975 when all the guys graduated college, and I had dropped out having lost a year or so somewhere…We played all over, slept on many floors, had many crazy experiences, blah blah, someday to be recounted with all the inaccuracies of memory impacting the accuracy of the stories. Anyways, it was actually an awesome time, as we finally felt we were getting some vindication and making headway signing with a major label and having a real release under our belts. The band at that time was Steve Morse. Rod Morgenstein, Allen Sloan, Steve Davidowski, and me.
So why am I writing this? Well, this particular configuration of the first commercially recorded band is still around, and we all got together at Steve's studio in Florida to jam on the old tunes for a couple of days in early January. It was just fantastic to reconnect and play through some of the great compositions that Steve wrote even back then at such an early age. We sort of sucked a bit sometimes, but then again we also sort of sounded great! The short of it is that we all agreed that we could put something together that would be presentable to play these songs live again for an audience. So there is a lot to be worked out, and hopefully it can be, but there is nothing solid yet. Hoever, just the fact that we all did this, and of course, we just played some freakin' awesome music was so cool and inspiring.
Below is a shot of us at dinner on the last evening: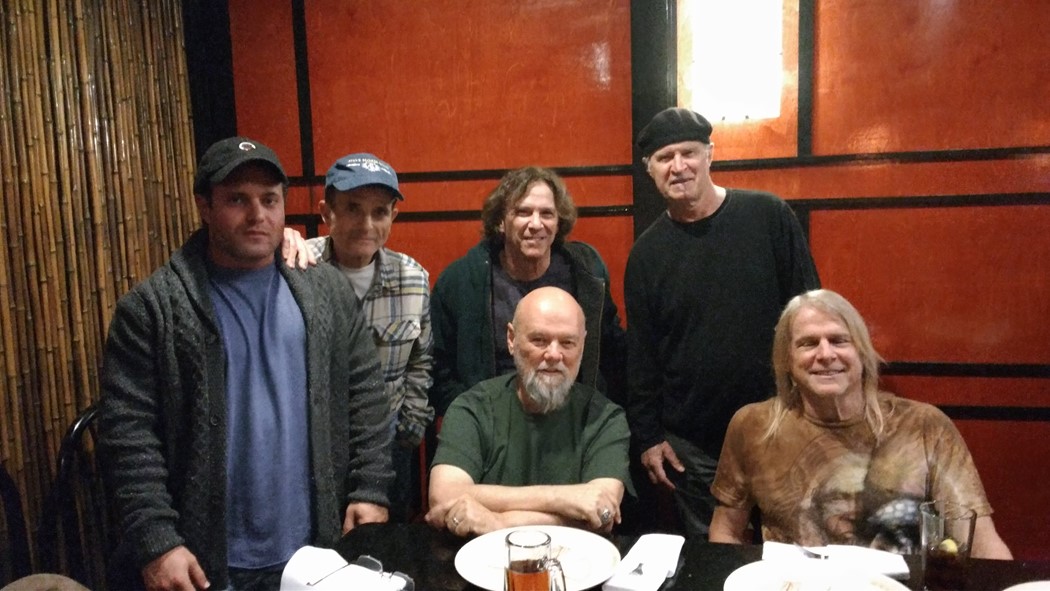 Standing – David Sloan (Allen's son), Allen Sloan, Rod Morgenstein, Steve Davidowski. Seated, me and Steve Morse