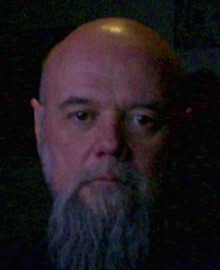 Original bassist for The Dixie Dregs, fwap, Zazen, and The Mistakes
4 Time Grammy Nominated Bass Player
Played on over 20 Commercially released Albums
I am primarily known by musicians for my work as a bassist and founding member of the band 'The Dregs' a.k.a. The Dixie Dregs. Guitarist Steve Morse and I started our first band together when we met in high school. The Dregs were a pioneering instrumental rock fusion group who toured and recorded a lot in the late 70's and early 80's, with less frequent forays into the 90's and the present. Check out the related links for more information.
Though I have done more than a few interviews (mainly pre-internet when it kind of mattered…heh), here is an interview done with me in 2006 that I think is kind of interesting: O'Reilly Digital Media article
And here is something even more recent over at Make Weird Music.
My non-musician life is semi-visible at LinkedIn