The Arista Years – Working backwards in time, the last three Dregs albums of the first incarnation of the band were all on Arista Records. Clive Davis was weirdly OK in my book…anyone who would sign The Dregs and Happy the man had to be a little out there! of course, then again….he did sign O-Town (do a search on that one…bizarre), and is responsible for a lot of other garbage that made him, and others, wealthy and famous: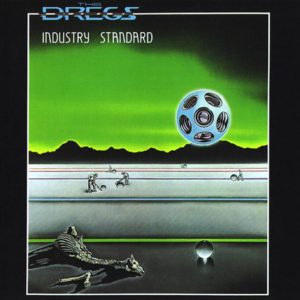 Industry Standard
1982 – Includes our attempt to gain more commercial acceptance (i.e. sell out?…heh) with 2 songs that have vocals. The singing was performed by Patrick Simmons of the Doobie Brothers, and Steve Walsh of Kansas. There is some great instrumental music here also, of course. "Assembly Line" is a really challenging and neat tune. Co-produced by Eddy Offord of Yes, Emerson Lake and Palmer, and many others…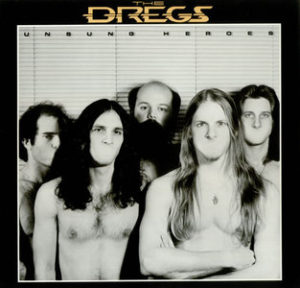 Unsung Heroes
1981 – Overall, my favorite Dregs album.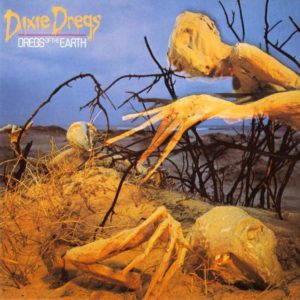 Dregs of the Earth
1980 – Dregs of the Earth – our first of three with Steve Morse producing. Listen HERE
The Capricorn Years – The first 3 Dixie Dregs albums were on Capricorn Records. There is certainly whole story there to be told at some point.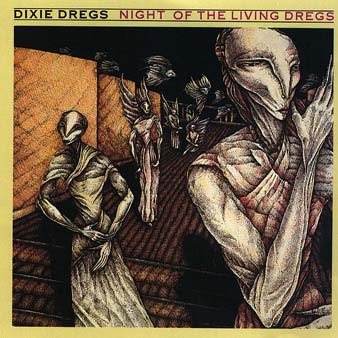 Night of the Living Dregs
1979 – Ken Scott producing again, this time recorded live at the 1978 Montreaux Jazz Festival, Switzerland. It was great. Unfortunately (for me, but lucky for everyone else), some of the bass tracks ended up being overdubbed because they either sounded bad or there were mistakes that could be easily fixed. Still, in general it captured the sound of the band live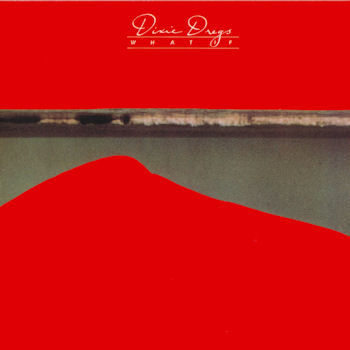 What If
1978 – Our first chance to work with our favorite, awesome producer, Ken Scott. He is amazing and I really like the album a lot. This album is much more mature sounding than Free Fall.
Free Fall
1977 – Our first album, at the time we thought is was a really horrible recording, but now when I listen to it it has a lot of heart in the songs and some kind of innocence comes through. This was produced by a very interesting guy, Stewart Levine. Generally, a happy time was had by all.
Other Releases
Later releases by the Dregs that were recorded while I was in the band:
• 1988 Ensoniq Promo – Dregs/Off the Record – re-recordings of "Leprechaun Promenade" and "Take it off the top" done at Steve's studio when we all got together for 2 or 3 days.
• 1989 The Best of the Dregs – Divided We Stand – a sampler of the Arista recordings plus a live version of "Take it off the top". If you are only buying one album, this one represents us well. I think all really worth having though 🙂
• 1997 King Biscuit Flower Hour Presents the Dixie Dregs – a very good live recording.
• 1998 The Show That Never Ends – King Biscuit Best of Progressive Rock – 2 cuts from the previously mentioned King Biscuit Flower Hour along with ELP, Renaissance, Gentle Giant, Rick Wakeman, and Greg Lake. It's cool to be included with Gentle Giant…
• Date ? – Alive Down South – Polygram Records – A bunch of southern rock bands recorded live at "Rebel Jam" in 1978. Two tracks, "Take it off the top"(will it never end?) and "Macon Bacon" which is not recorded anywhere else. The largest crowd we ever played to…